Brunelone.com offer a fantastic range of super business cards. Ranging from an industry standard 300 gsm to a premium 400 gsm business card stock, we have also hand picked two textured cards stocks, one from G.F Smith and one from Conqueror.
Super Business Cards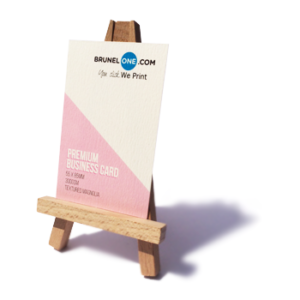 The G.F Smith is a premium 300 gsm textured magnolia card, off white, and perfect for that high end antique look and feel. All Brunelone.com's paper stocks are FSC certified and brunelone.com will soon be a carbon neutral company! Our Conqueror business cards are also 300 gsm but in brilliant white and textured using the Laid technique, this gives the card a ribbed textured feel often used by artist to create charcoal drawings.
Brunelone.com's Premium Business Cards are produced on a heavy weight 400 gsm ultra smooth card stock, this provides rigidity and longevity. We offer a range of lamination finishes, gloss, matt and new velvet / soft touch lamination.
Hip to be square!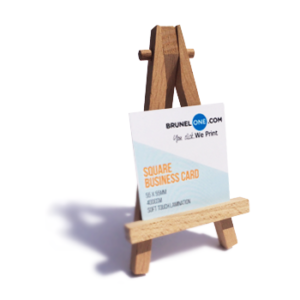 It's hip to be square! If you are one of the creative type, then why not select square or mini business cards. The square business cards are 55mm x 55mm fit perfectly in wallets, purse and business card holders. Also available with gloss, matt and velvet lamination. These square business cards really pack a punch. They could also be used for swing tickets and other promotional items.
Mini is mighty! Half the size but twice the impact, our mini super business cards are extremely popular. Display photos, logos in this handy size card. Upload your own design or pic from one of our free templates.
We also have a range of Loyalty Cards and Appointment Cards. Unlike other companies brunelone.com have selected a unique card stock that is coated on the front and ink absorbent on the back. This enables the use of ink stamps and gel pens. Lamination is only available on the font but still gives the feeling of quality and durability.