Spot UV is a print finishing technique used to enhance printed products. The UV varnish is applied after the artwork has been printed and provides a gloss finish. The beauty for spot UV is you can control the design.
 How To Setup Artwork For Spot UV
When supplying artwork for Spot UV we require 2 separate files with artwork exactly the same size. One file or art-board will be the original design for print. The other will be the design for the Spot UV clear varnish. These can be provided in a single .pdf with 2 pages.
The Spot UV file must be a vector file with any text set to outline. Type > Create Outlines or Shift+Ctrl+O

All the vectors in this design need to be set to 100%K (black).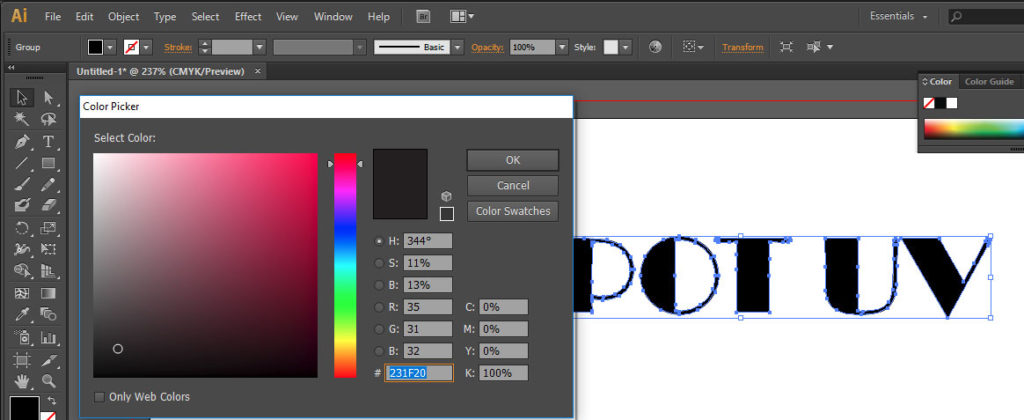 Design tips – Getting the most from your Spot UV
Spot UV is applied using a screen print process and registration with the print can vary buy ±1mm. This means you should expect the UV element of the design to shift around the page by up to 1mm. Normally the shift is much less than this.
With this in consideration we don't advise you try and apply Spot UV over thin text or line lines. We would advise that you make the Spot UV a separate addition to the design. You can add Spot UV over logo areas and thicker text just be mindful there is some shift in the registration of the UV ink.
It is not recommended you try to Spot UV  on lines below 0.25mm.